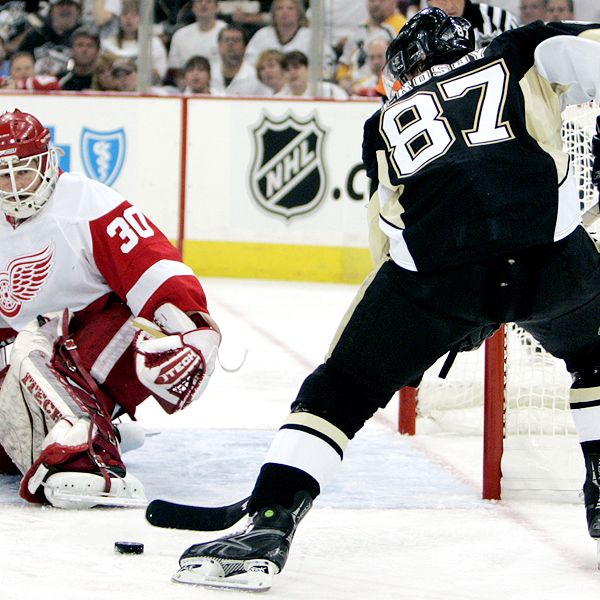 Crosby, Malkin, Staal, and Fleury are back to show the Wings what they've learned since their last go 'round, and to stick it to Hossa as an added incentive. The Wings have been the toast of the NHL for over a decade, now it's time for a new power to step into the forefront.
This time around the Wings are battling the injury bug, Malkin is on the top of his game, and it seems as if Crosby is relatively healthy. Players like Bill Guerin and Miro Satan may see this as their last kick at the cat in terms of adding a cup to their career list of achievements.
The humiliation of losing to the Wings last year and the potentially perceived betrayal of Marian Hossa is plenty enough to drive the Pens, add in players like Crosby and Malkin trying to put their stamp on history as 2 of the greatest players in history, and you have a team that is hungrier than a junk yard dog.
I would take personal enjoyment seeing Pittsburgh win because of Hossa. The fact that he turned down so much guaranteed money to jump ship from one cup contender to another never sat well with me. He's likely already lost millions, and not winning the cup could make him re-think his career path.
The Pens winning could do 2 things, start the legacy of the new terrible twosome in Pittsburgh and give the Oilers a chance to land Hossa for cheaper than what we offered him last season. Go Pens!